Towing Riders Appreciate Your Time & Respond Fast
Towing Riders and their network of licensed affiliates experts are locally owned and certified car towing service. The professionals at Towing Riders offer 24×7 dedicated service on the road upon call (972) 244-706. All the professionals are dedicated, committed, and skilled enough to be by the side of the driver on their need at any time of the day.
Time and money are important to all the drivers in Dallas. Towing Riders is much more than just towing and roadside assistance service to the drivers on the busy road of Dallas. That means drivers call the service, the professionals from Towing Riders grab their technology, tools, and run to the drivers –the Towing Service arrives the spot in really fast response time. The complete services of Towing Riders can be classified as the following four categories: Emergency Towing, Towing Services, Car Lockout Services, and Roadside Assistance.
Emergency Roadside assistance
Gas filling
jammed ignition key solution
Car battery jump start
Flat tire change
Long distance tow truck
Car battery replacement
Carlock picking
Tow truck services
Accident towing services
Flatbed towing
Car tow dolly
The One-Stop-Towing-Shop
One-Stop-Towing-Shop is the theme of emergency towing of Towing Riders and their network of licensed affiliates. The service is the most popular at Dallas because the professionals have the magic tricks to tow and look after the car without damage to any of the parts. The experienced and technology conscious Towing Riders is using the next generation towing technology named Horizontal Towing.  This way, the towed car or truck remains at horizontal position while towing. The method leaves the car safe, and mechanically in good condition. This service is the best in Dallas region, indeed.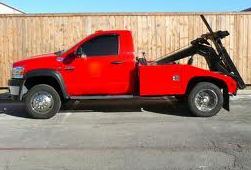 Car Lockout Service is another category of service of Towing Riders. Car lockout is the everyday silly mistake by the drivers. The situation is an embarrassing and stressful for the driver as well as for the travelers. To relieve the extra stress and leave the car in a good condition, the professional locksmith of Towing Riders fix the lock within few moments. The extreme high skilled professionals having the technology and tools to offer the following upon the requirement of the lock:
i)            The professionals try to unlock the doors in engineering procedure and by the manuals
ii)            If they failed to do so, they can prepare another key as a replacement,
iii)           If there is a problem in the transporter key, then they can replace the transponder key.
All the processes are well engineered, professional, and fast.
Roadside Assistance of the Towing Riders is the heart of the driver of Dallas. The drivers can get the following service at the service shop: gas filling, tire change, dead battery jumpstarts, and off road recovery.  The roadside assistance is open 24 hours. Towing Riders is like home for drivers in Dallas.
24 hours service and Fast response
24HR service is the premier subject to all the dedicated professionals at Towing Riders. The eminence of Towing Riders has already extended beyond Dallas.
Call us at (972) 244-7067
---